Russian troops continue to advance in Ukraine after Russian President Vladimir Putin announced that they had launched a military operation against Donbas in eastern Ukraine. While entering the second day of the operation, Russian forces took control of the Chernobyl Nuclear Power Plant.
The Russians also entered the capital, Kiev. The Ukrainian Ministry of Defense announced the development on Twitter.
The Ukrainian army is blowing up bridges near Kiev to prevent the advance of Russian troops. According to the statement of the Ministry of Defense of Ukraine, Ukrainian troops blew up the bridge on the Teteriv River, 48 kilometers from Kiev, and stopped the convoy of Russian tanks.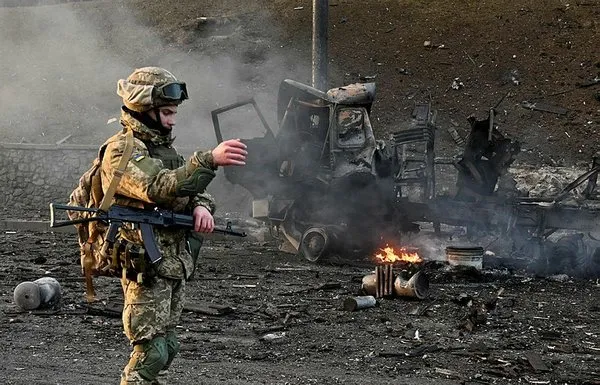 Ukrainian President Volodymyr Zelensky announced that on the first day of Russia's military intervention in Ukraine, 137 soldiers were killed and more than 300 wounded. "We are alone. Nobody wants to fight for us," Zelenski said, reproaching the West and NATO.
Publishing a video message, Zelenski urged Europeans with "war experience" to fight for Ukraine.
Zelenski also underlined that the West was slow to help Ukraine against the Russian invasion.
Zelensky also said that it is still not too late to stop Russia.
President of Ukraine Volodymyr Zelensky had a telephone conversation with US President Biden regarding the strengthening of sanctions against Russia.
EU High Representative Josep Borrell announced that Russian President Vladimir Putin and Russian Foreign Minister Sergey Lavrov were placed on the sanctions list and their assets in Europe would be frozen.
Russia's Federal Information Technologies and Mass Media Supervision Agency (Roskomnadzor) announced that access to Facebook will be partially restricted from today.